For a lasting and natural-looking replacement to missing teeth, modern dentistry at Heather Park Dental Care in Centennial, CO by our dentists offer dental implants to repair and bring back a gorgeous, healthy smile. Dental implants surgically insert titanium posts in the jawbone to substitute for the weakened tooth root, so false teeth can be joined for a dependable fit that will not involve glues or food restrictions. The false teeth can be shaded and contoured by our dentists to blend with the patient's teeth for a realistic finish. For individuals who are wanting to restore one tooth or many teeth, dental implants at Heather Park Dental Care can be an ideal, effective option.
Reviews
"I had a temporary crown that came off of one of my molars, and they got me in within a few hours of my calling them. Prompt and very professional service. The hygienist who took care of me was great!"
- J.P. /
Google /
Sep 24, 2019
"I am happy to say that I have found my new go-to dentist. I had not been to the dentist in years. Behind the brave face I tried to put on, I was extremely nervous. Dr. Reena Kandyala was absolutely incredible! She was wonderfully kind, professional, and informative. She filled multiple cavities in one sitting WITHOUT novocaine, and I did not feel a thing. Even if I move out of state in the future, I will come back to Heather Park Dental Care for dental work. The entire staff is warm and welcoming, but I will be a lot less nervous the next time I come to the dentist because of Dr. Kandyala."
- B.M. /
Google /
Aug 11, 2019
"I cannot rave enough about this office. I had a nightmare experience at another dentist a few months ago, and switched to this office.I explained that I was nervous around dentists to begin with and then explained my awful visit to the other dentist, and everyone (I mean EVERYONE: the receptionists, the nurses, the dental assistant, and the dentist) all made sure to go out of their way, introduce themselves, explain my procedures, and make sure I was alright. They even took my X-rays while they were waiting for my previous dentist office to send me the X-rays from there, and they didn't charge me a cent.During my deep-cleaning, the hygienist made sure I was comfortable and couldn't feel any pain, and the dentist discussed my pain management options for future procedures (we also went over in detail what those procedures were and why I needed them).For someone who fears going to the dentist, I was completely impressed with this place, and I am so happy I finally found a fit for me. I would definitely recommend this office!"
- M.R. /
Google /
Jul 26, 2019
"Friendly and accommodating office staff. Hygienist communicates very well during the cleaning. First time meeting a particular experienced female dentist. She had a good sense of humor and was very pleasant."
- S.S. /
Google /
May 08, 2019
"Fast, friendly and "painless""
- L.R. /
Google /
Apr 19, 2019
Previous
Next
Before a dental implant is used, a in-depth oral exam will be completed by our dentists to decide the health and strength of the gums and jawbone. If the person is a suitable candidate for dental implants, dental X-rays and molds will allow our dentists to plan the best placement for the dental implants in the jawbone. The individual can be given local anesthesia and/or local sedation to minimize discomfort while our dentists implant the titanium post into the tooth socket. During the next 3 - 6 months, the bone and implant will fuse together while healing and after the implant is strong enough, the false tooth or teeth will be added to the implant by a connector. Our dentists can tweak the implant and replacement teeth for a comfortable and confident fit.
Generally, patients have minor or no pain after their dental implants, but a handful of patients may feel temporary soreness and discomfort that should be helped with an over-the-counter pain medication, such as aspirin or Tylenol®. To lengthen the wear of dental implants, patients should develop a good home oral care practice including brushing, flossing, and rinsing with antibacterial mouthwash. Bi-annual dental appointments at Heather Park Dental Care in Centennial, CO for professional cleanings and dental exams are also crucial to dental implant care. Dental implants will last many years with proper care, but dental implants may eventually need to be repaired or replaced.
If dental implants are considered medically necessary, the patient's dental insurance company might cover some or most of the costs. But, cosmetic dental implants are usually not covered by insurance companies. At the time of the patient's initial consultation, the office manager of Heather Park Dental Care can confirm their insurance coverage and discuss payment options and financing plans.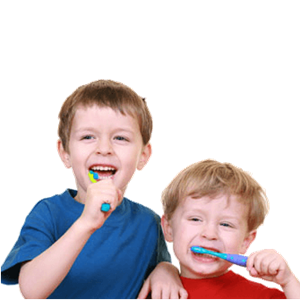 Whether you're missing a tooth, a few teeth, or your whole smile, dental implants may be a long-term option that appear natural. By choosing dental implants, you won't have to worry about false teeth shifting, food restrictions, or gummy adhesives, you can simply smile and use your strong new teeth. If you are missing teeth or you have dentures, a crown, or bridge, talk to our dentists at Heather Park Dental Care about the benefits of dental implants.
Related Procedures